Petaluma Woman's Club (PWC) Monthly Events
---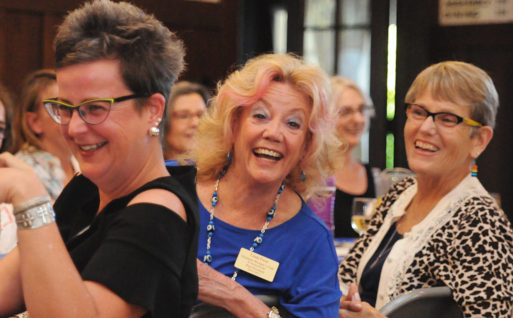 Make your Reservations:
telephone:  707-762-4271
email:   membership@petalumawomansclub.com
website RSVP:  Contact Us

PWC Lunch Events are on the 2nd Tuesday of the month at 11:00 AM.
11:00 AM – Appetizers & Social Hour
12:00 PM – Luncheon
1:00 PM – Entertainment/Activities
PWC Dinner Events are held on the 3rd Thursday of the month at 6:30 PM.
6:30 PM – Appetizers & Social
7:00 PM – Short Business Meeting.   Dinner and entertainment/activities follow.
Both Lunch and Dinner Events are fun social events which include food, drinks, and themed activities/entertainment.  All events are usually $25 at the door by Reservation ONLY.  Visitors are very welcome!  Simply make your reservation by Saturday noon prior to each event so we may plan food and activities accurately.  (No shows will be billed.)
New-comers and out-of-town guests are always welcome.  To make you feel welcome, we greet new-comers, introduce them to others, and seat you with members who will be able to answer any questions.  Prospective members and local visitors may attend two events as visitors before joining as members.
Need a ride or a vegetarian meal?  Let us know when you make your reservation.
2018 – 2019 Petaluma Woman's Club Events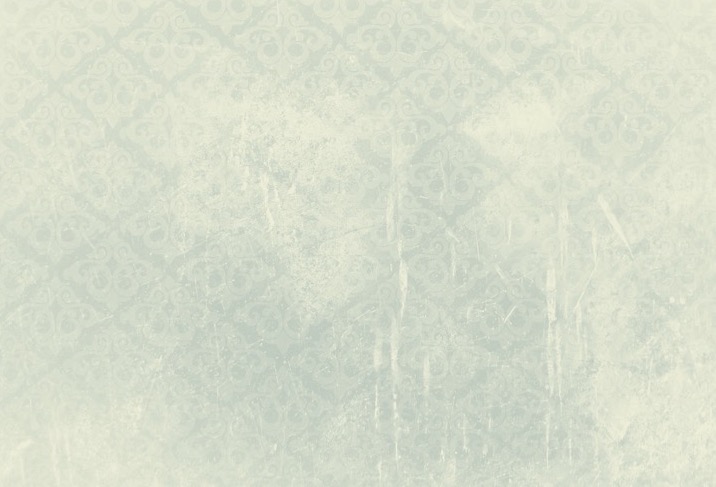 Flip the box for event info.
February Luncheon Event - Heart's Delight
Tuesday, February 12th, 2019
at 11:00 AM
Our Valentine's Celebration Luncheon.  What could be more romantic than listening to Doug Leonard sing Frank Sinatra hits as we celebrate Valentines Day.  Show your love by bringing canned food to be delivered to Redwood Food Bank.
Co-chairs:  Marilyn Boemerman & Janet Rosselle
February Dinner Event - Damsels in Defense
Thursday, February 21st, 2019
at 6:30 PM
Learn to become a smart and savvy senior by protecting yourself, your privacy and avoiding scams, fraud and identity theft. 
Co-Chairs:  Monique Muhlenkamp
March Luncheon Event - Irish for a Day!
Tuesday, March 12th, 2019
at 11:00 AM
Our St. Patrick's Celebration Luncheon.  Wear your green and be "Irish for a day" as we celebrate St. Patrick's Day with the traditional Irish meal and Irish tunes by Sheri M. Crawford.
Co-Chairs:  Myrna Haire & Janice Stevens
March Dinner Event - Western Balkan Odyssey
Thursday, March 21st, 2019
at 6:30 PM
Discover the history and beauty of the Western Balkans.  Island hop in the Adriatic.  Experience the coastlines, the mountains and the cultural heritage of highlighting the countries of Albania, Bulgaria, Croatia, Macedonia, Montenegro and Slovenia. Feast on sarma, cufte, dolmas, pilav and shopsko salata. Enjoy fulumba and fritude for dessert. Delight in traditional Balkan folk music.
Co-Chairs: Esther Schau & Tina Powell
April Luncheon Event - Bright & Beautiful!
Tuesday, April 9th, 2019
at 11:00 AM
Our Scholarship Awards Luncheon.  PWC honors three outstanding young ladies, one from each Petaluma High School with a $1,000 scholarship each.  Each one has demonstrated their scholastic abilities as well as community service. They make us proud and we wish them well!
Co-Chairs: Andrea Pierotti & Dennice DiGirolamo
April Dinner Event - One Night in Bangkok
Thursday, April 18th, 2019
at 6:30 PM
Come sample fabulous Thai cuisine while you learn about this scenic land of exotic culture and beautiful people.
May Luncheon Event - Fit for a Queen
Tuesday, May 14th, 2018
at 11:00 AM      $30
Our Spring Tea and Fashion Show event.  Chico's of Sonoma and Sole Desire of Petaluma will again join us for our Fashion Show and Tea. Raffle Baskets perfect for Mother's Day and door prizes will add to our fun.  Seating for this popular event is limited to 100 members and guests, so RSVP early so you won't miss this fun event.
Co-Chairs:  Sandee Wright & Esther Schau
May Dinner Event - Read! Read! Read!
Thursday, May 16th, 2019
at 6:30 PM
Elections for the 2019-2020 PWC Board of Directors
Why waste time on mediocre books?  Find out what's new at Copperfield's!  Come pick up some great tips for books on your favorite subjects and allow yourself to be transported away from reality this summer.
Co-Chairs:  Monique Muhlenkamp & Leslie Crane
THIS CONCLUDES THE LUNCH EVENTS FOR THIS YEAR.  PLEASE ENJOY THE DINNER EVENTS DURING THE MONTHS OF JUNE, JULY AND AUGUST.
Happy summer!  Goodness is everywhere you want it to be.
Be a Blessing, be a friend.
June Dinner Event - Garden Party Reception
Thursday, June 20th, 2019
at 6:00 PM – Note earlier time
Installation of the 2019-2020 PWC Board of Directors
Come sip champagne and dine on tasty tidbits in the lovely gardens of Suzy Muscatell's home while we honor past presidents and install our new board.
Co-chairs: Suzy Muscatell & LynAnn King
July Dinner Event - Bingo Night
Thursday, July 18th, 2019
at 6:30 PM
Invite your friends to join us for a fun and relaxing evening of games and great food!
Co-Chairs:  Sue Bunker & Leslie Crane
August Dinner Event - Wine Pairing
Thursday, August 15th, 2019
at 6:30 PM
Invite your friends to join us for a tasteful evening pairing great wines with good food.
Co-Chairs:  Kat Wells & Sandy Spring
September Dinner Event - Under the Tuscan Sun
Thursday, September 19th, 2019
at 6:30 PM
Be transported to romantic Italy with its warm people and rich history.  Sample tasty Italian pasta, gelato, and, of course, the vino.  Buon appetito!
Co-Chairs: Leslie Crane & 2nd Chair TBA