PWC Fundraising Events
– Public Welcome –
Our all you can eat Crab Feed …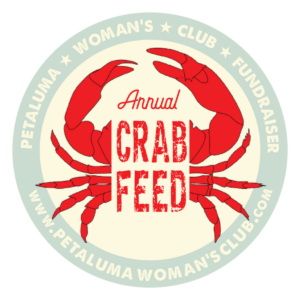 Friday, January 28th, 2022
PWC Crab Feed Fundraiser
Tickets go on Sale December 1st, 2021 – $60
The "Best Little Crab Feed" in Petaluma, where you can eat and drink all evening long and help keep one of Petaluma's beloved historic buildings in good repair!  Tell your friends and family, because this event sells out fast.
Enjoy all you can eat, local Dungeness Crab, salad, French bread, melted butter, beer, wine and soda and our famous "Better Than Sex" cake for dessert.
The One-of-a-Kind Raffle takes place right after the Feed.
Proceeds go to the restoration of our historic PWC clubhouse.
Join us for PWC's annual "Sips and Bites" affair!
April 3rd, 2022 
Sips and Bites Fundraiser
Ladies and Gentlemen, do not miss PWC's Sips and Bites affair.  Come and sip wines and spirits from Sonoma County.  Enjoy different cuisines from our many Petaluma restaurants and caterers.  Make new friends as you mingle with guests from our community.   All are welcome!
Proceeds go to the restoration of the historic PWC clubhouse and Mentor Me.
And for our One of a Kind Spaghetti Feed…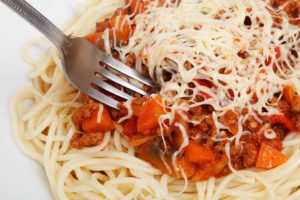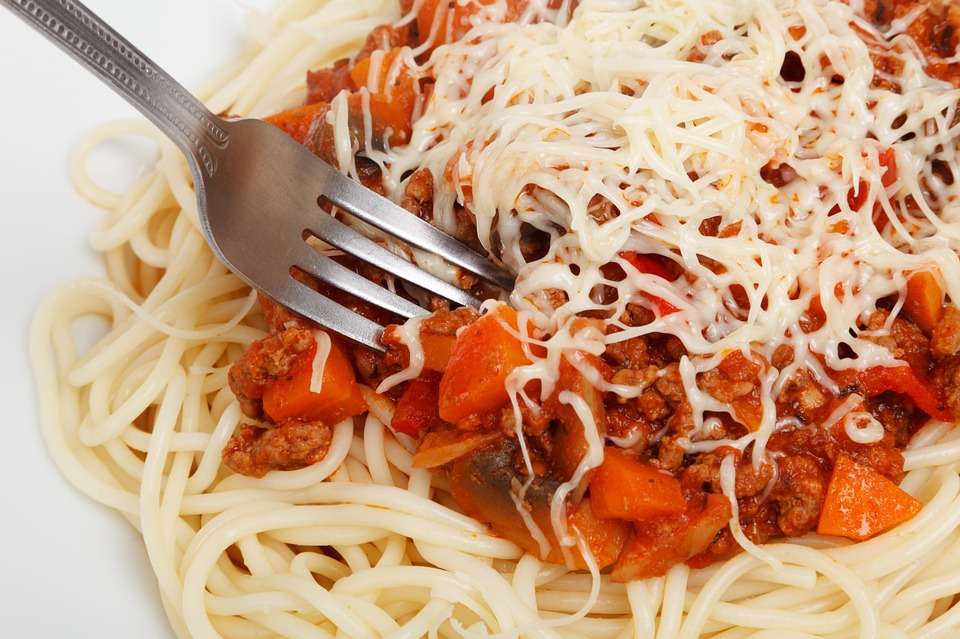 Annual Spaghetti Feed & Baked Goods Auction Scholarship Fundraiser
Join us for our annual Spaghetti Feed & Baked Goods Auction. This fundraiser provides scholarships for three or more students in Petaluma high schools to use, as they enter their first year at college. This is our largest community service fundraiser each year.
The fun begins as the bidding starts for the delicious baked goods with Houston Porter, our favorite returning auctioneer and ends with our raffles.  Only 150 tickets are available and are pre-sale only.
Petaluma Woman's Club members will be at your service, cooking up some delicious homemade sauce, boiling the pasta, tossing the salads, and dishing up some delicious dessert.  You just add the appetite!  There will be yummy antipasto, caesar salad, spaghetti, garlic bread, desert, wine, beer, and non-alcoholic beverages.
Vegetarian sauce option available.
Historic USO Dance Party
Hep Cats, Slick Chicks, and GIs, don your vintage togs and get ready to swing, sway and boogie to the big band sounds of the 1940s!
During WWII, Petaluma Woman's Club (PWC) members were asked by the commander of Hamilton Field Air Force Base if they would host USO dances at the PWC clubhouse and provide their daughters as dance partners for some wholesome R&R for his troops. The PWC members were happy to comply. This inspired us to recreate this theme for our newest fundraiser.  1940s attire and WWII Uniforms are encouraged! Look for the vintage jeep marking the entrance to the party.
On the eve of the Veterans Day Parade in downtown Petaluma, the clubhouse will pulse to the rhythms of big band sounds.  Simple foods will harken back to the wartime atmosphere.  Enjoy an Aviator Cocktail in the Officers' Lounge.  Not in a cocktail mood? Beer, wine or non-alcoholic beverages are served canteen style!
All proceeds go to the PWC Restoration Fund to maintain the historic clubhouse.
---
PWC uses information provided by you to fulfill your request for information.  Please see Privacy Policy for details.