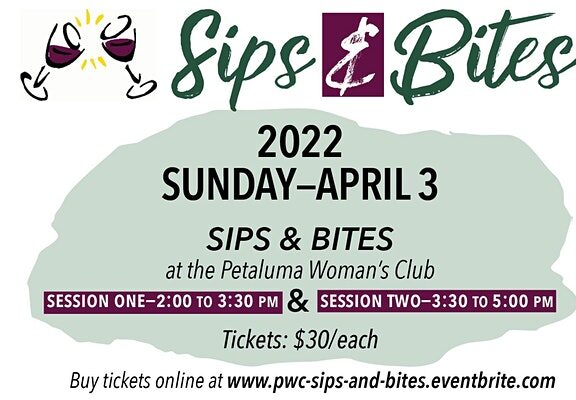 Sips & Bites Fundraiser – 1st Session
Ladies and Gentlemen, do not miss PWC's 3rd annual Sips & Bites affair.  Come and taste wines and spirits from Sonoma County.  Enjoy different cuisines from our many Petaluma restaurants and caterers.  Make new friends as you mingle with guests from our community.
Tickets are $30 pre-sale and $35 at the door.   Tickets go on sale January 30th.
Proceeds go to PWC Clubhouse restoration fund and Mentor Me.
Buy tickets on eventbrite.com