Welcome to the Petaluma Woman's Club!
---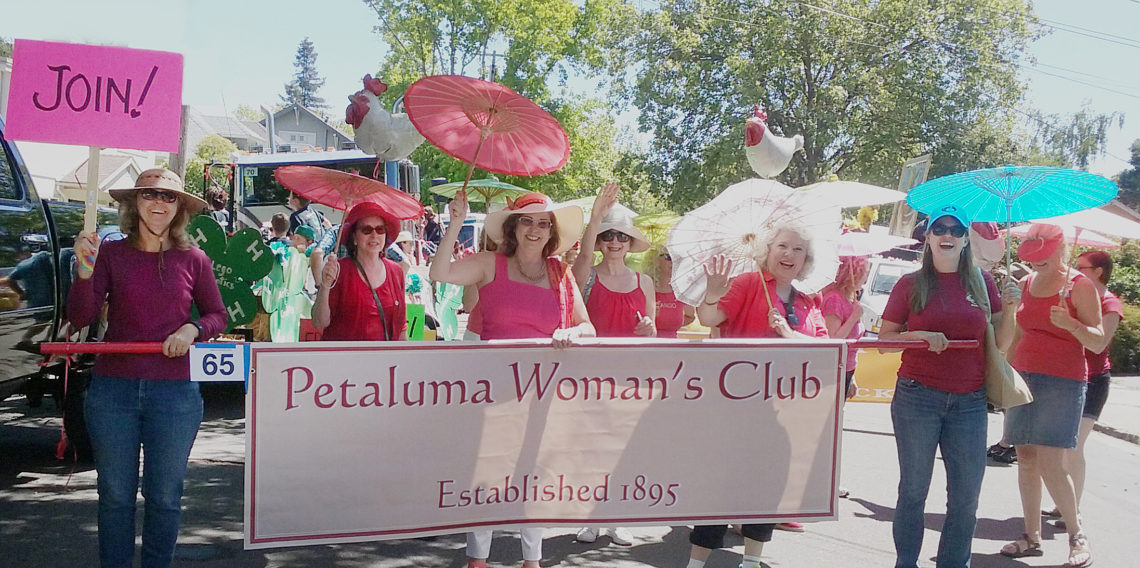 Butter and Egg Days Parade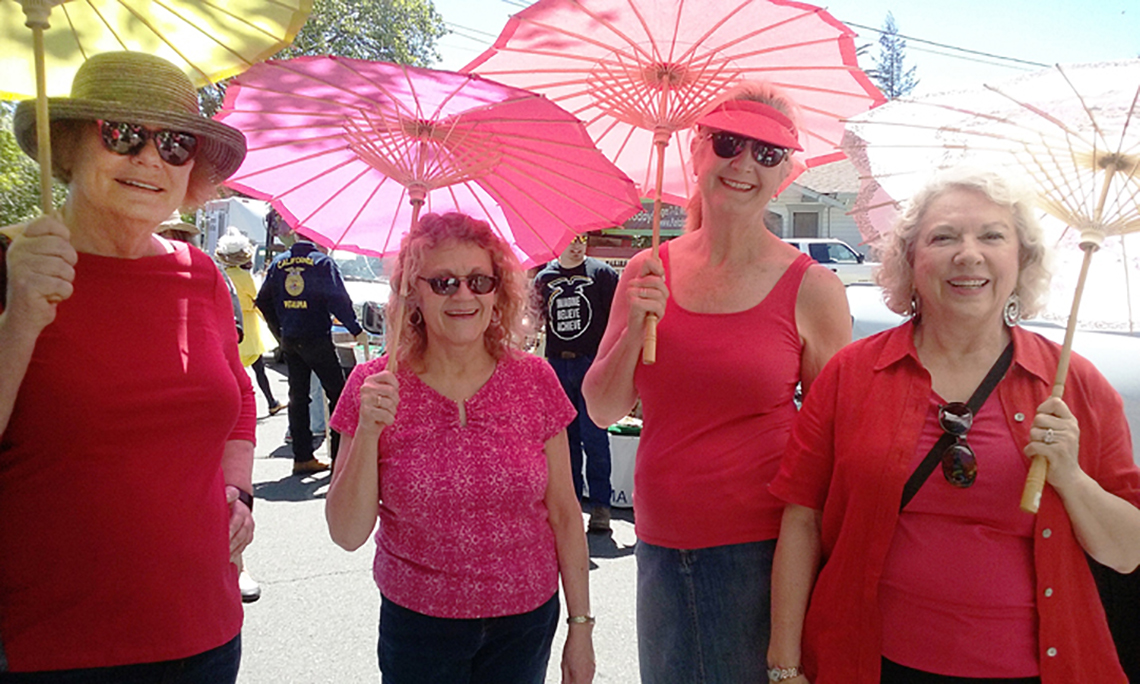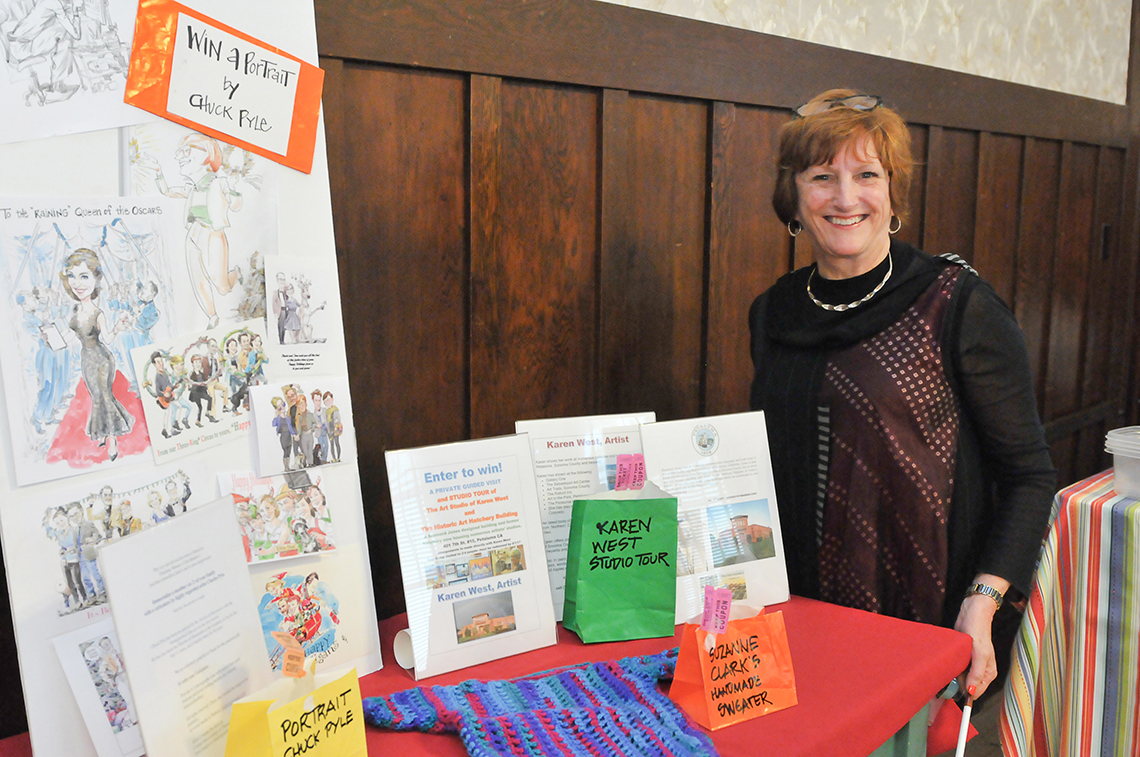 Themed events - Some educational, some informative, but all just plain fun!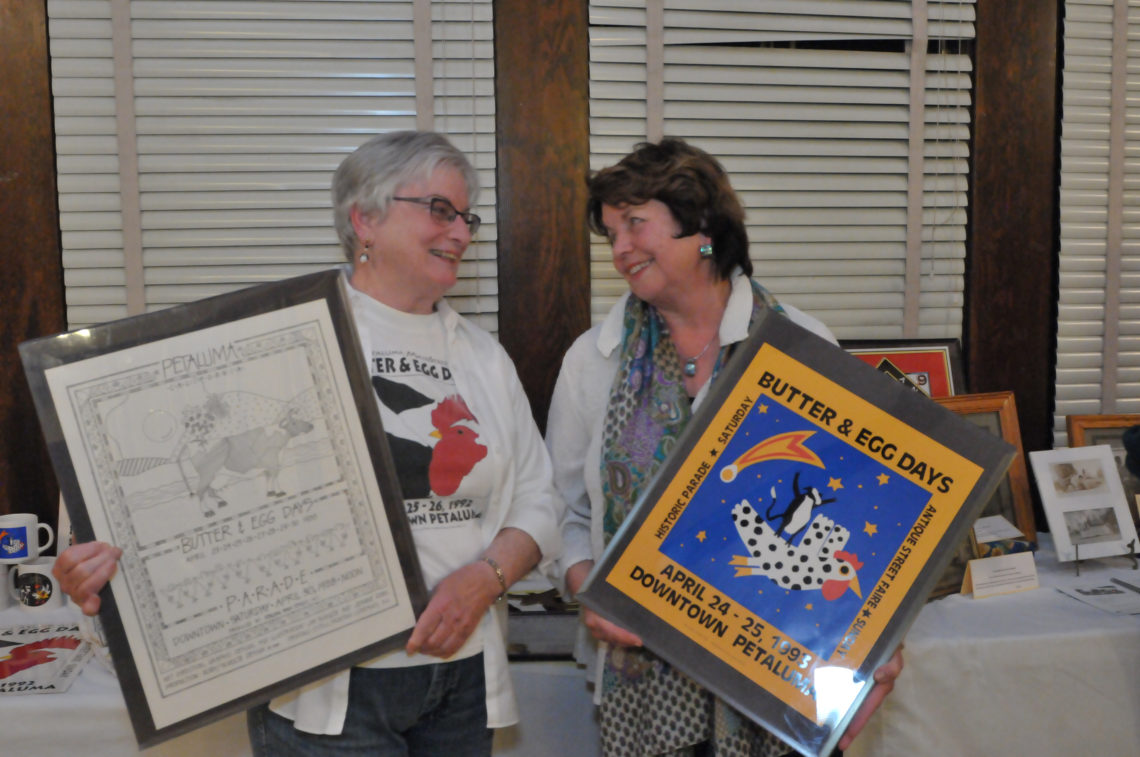 We keep history alive!
Paella Party!
Great Gatsby Event
Hawaiian Luau Event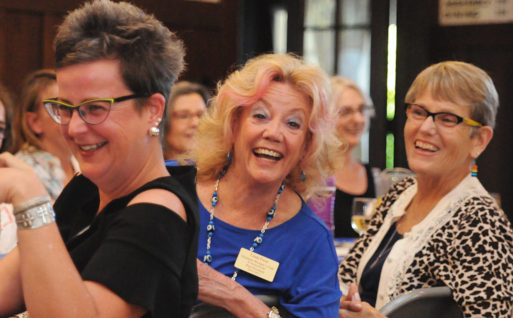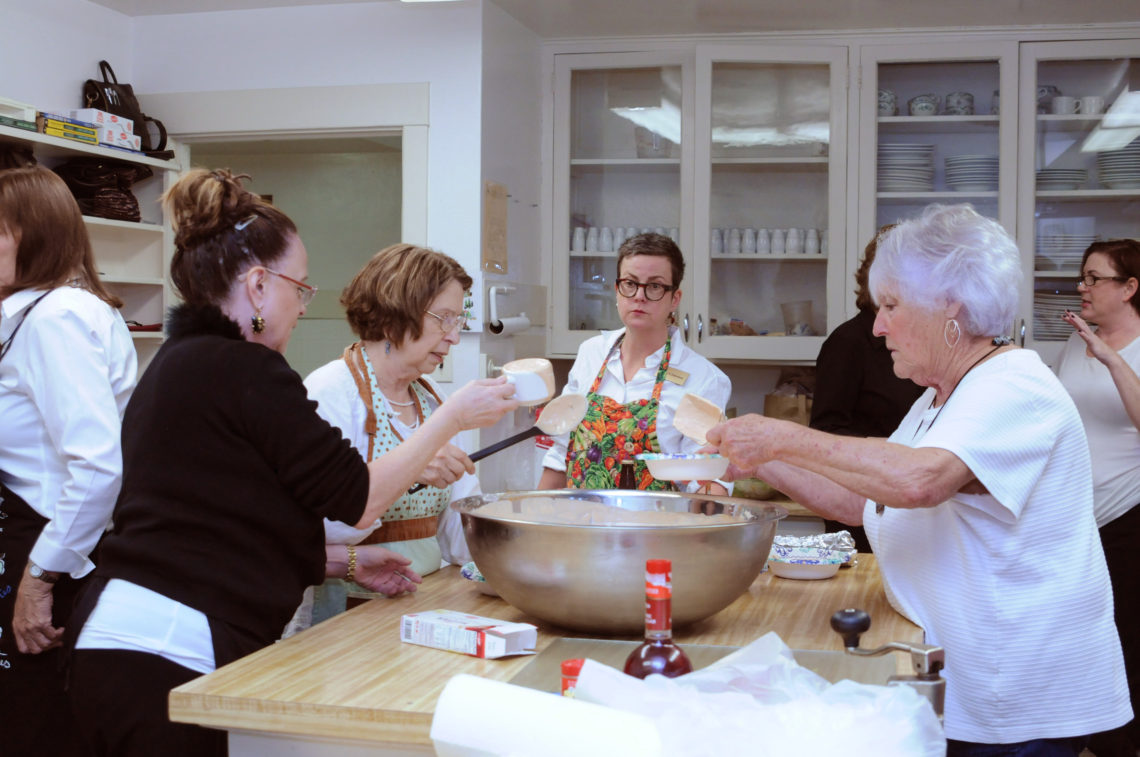 Prepping for our annual Spaghetti Feed fundraiser - Public Welcome!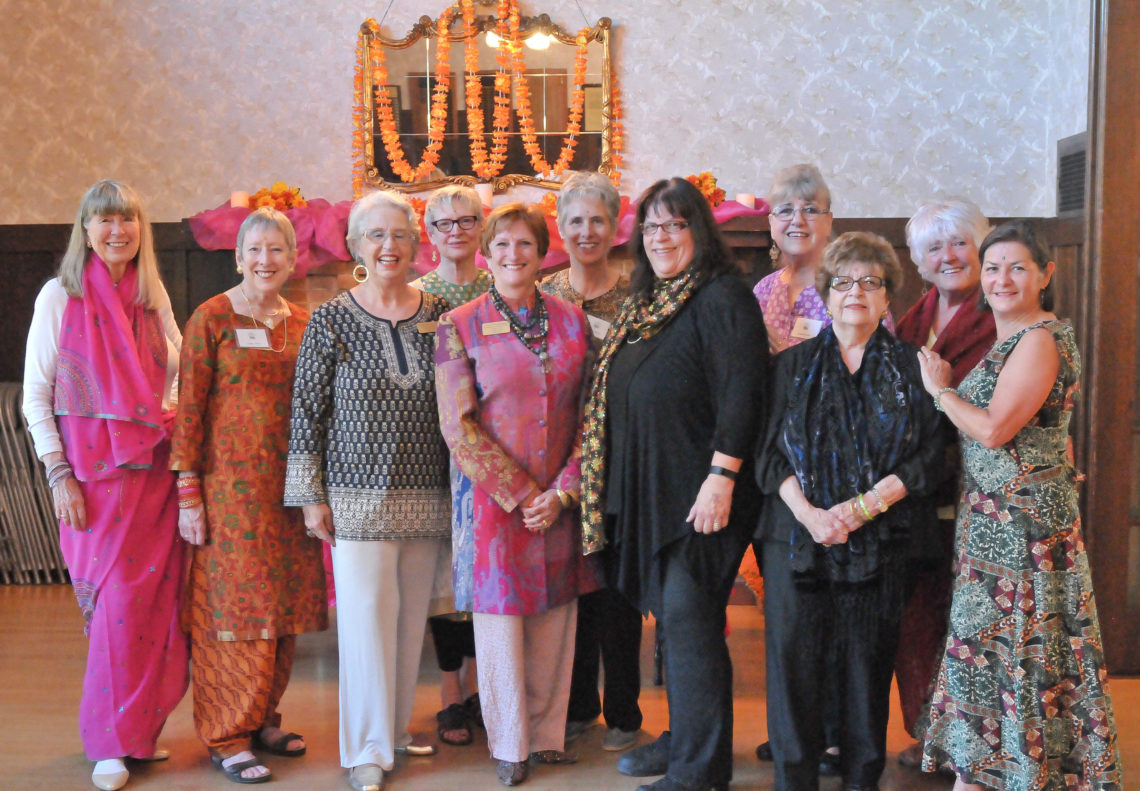 East Indian Night Event Committee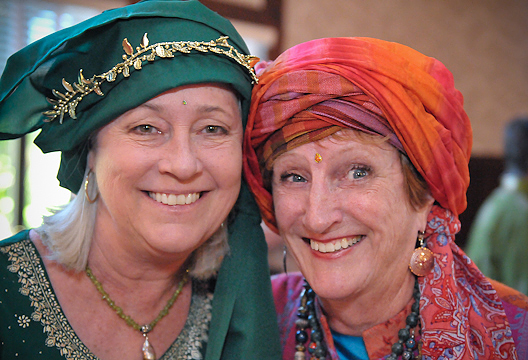 PWC Scholarship Winners 2018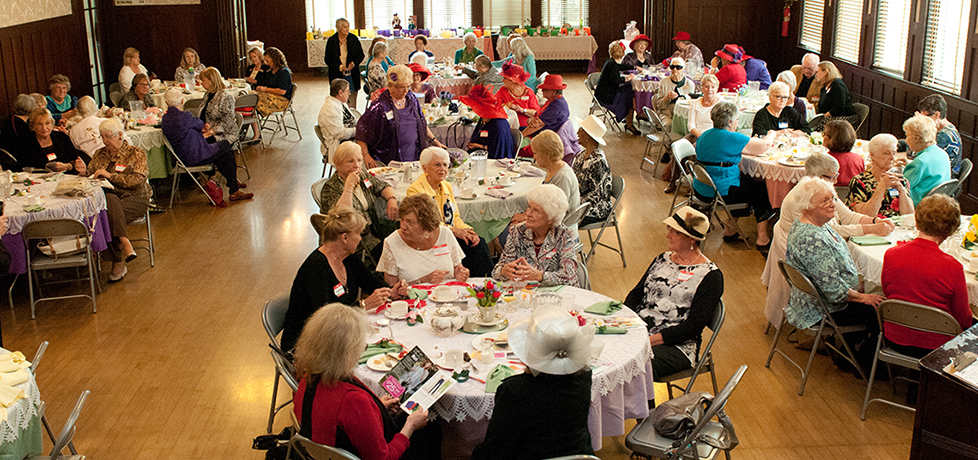 PWC Luncheon Event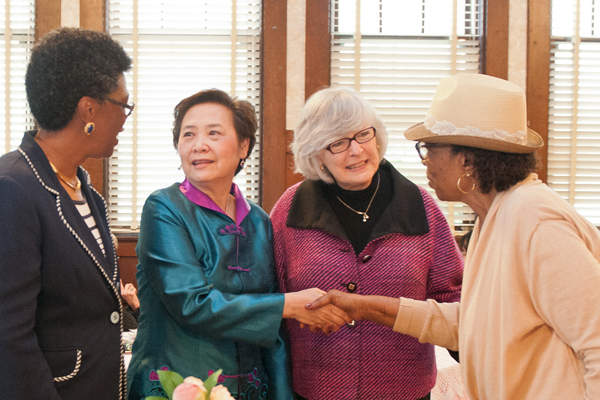 PWC holds Petaluma Chamber of Commerce Mixer
Petaluma Woman's Club (PWC) is home away from home to a lively membership of community-minded, spirited women who meet regularly for luncheon or dinner events.  Being a Petaluma resident is not a requirement!
Our members are a diverse group who
attend events to socialize and make new friends.

share a commitment to each other, and the community and culture of Petaluma.

take pride in the restoration of our historic Clubhouse.

honored to present three scholarships to local high school girls annually.

have fun!
Our 2018-2019 Co-Presidents

 
---
Katherine Wells and Barbara Crandell
Rent our Clubhouse – Join our Club!
---
Visit
  We are happy to give prospective renters a tour of our historic building.
 Or come and attend one of our monthly social events.  Visitors may attend two events prior to joining — Just add your name to our event emails in the form below.
May Luncheon Event – Fit for a Queen!
Spring Tea and Fashion Show – Special Price $30
Tuesday, May 14th, 2019 at 11:00 AM
Our Spring Tea and Fashion Show event.  Chico's of Sonoma and Sole Desire of Petaluma will again join us for our Fashion Show and Tea. Raffle Baskets perfect for Mother's Day and door prizes will add to our fun.  Seating for this popular event is limited to 100 members and guests, so RSVP early so you won't miss this fun event.
Co-Chairs:  Sandee Wright & Esther Schau
RSVP by Saturday, May 11th.  Visitors are welcome!  Newcomers will be greeted and introduced to others.
May Dinner Event – Read! Read! Read!
Thursday, May 16th, 2019 at 6:30 PM 
Elections will be held for the 2019-2020 PWC Board of Directors
Why waste time on mediocre books?  Find out what's new at Copperfield's! Come pick up some great tips for books on your favorite subjects and allow yourself to be transported away from reality this summer.
Co-Chairs:  Monique Muhlenkamp & Leslie Crane
Keep me informed of upcoming PWC events…
PWC uses information provided by you to fulfill your request for information.  Please see Privacy Policy for details.