Come see what we are up to!
---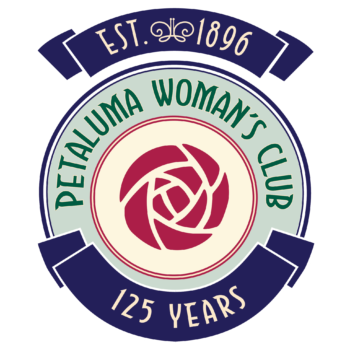 PWC Through the Years
The Petaluma Woman's Club and the Petaluma Garden Club unveiled decades of women's contributions to Petaluma in a joint exhibition at the Petaluma Historical Library and Museum.
Finding Our Roots: Women of Petaluma Flourishing & Blooming Over the Years
The exhibition is closed now, but you can read more details in our press release here.  And, in our newsletter here.  See the interactive exhibition here.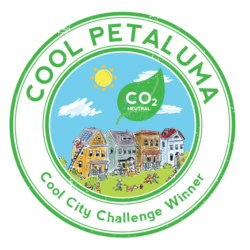 PWC Partners with Cool City Challenge
With wildfires, smoke and drought impacting the North Bay yet another year, Petalumans have greater sense of urgency in tackling climate change. Cool Petaluma will help empower neighbors to take action, together.  Get involved or get more info here.
Time To Trestle
When Ida McNear founded the Petaluma Woman's Club in 1896 she set this as our creed:
We desire to do all in our power to make Petaluma an ideal town, that will be known as a town of good citizenship.
In the effort for clean streets, good water, pure food and better sanitation, we will constantly be on the alert to aid our street and city officials
Our Community Activity Group is currently working to aid our city officials in their work on Rehabilitating our Riverfront Trestle.  Click on the icon and join the Time to Trestle Facebook page for latest information.
Check out our Calendar of Events to come visit our exciting monthly luncheon and dinner events, help us give scholarships to young women or restore our historic clubhouse through our fundraisers, and see our informative and inspirational Speaker Series.
Calendar icon created by srip – Flaticon
Sign up for our newsletters to receive event notifications.

Visitors are welcome!

Interested in joining PWC?  Fill out the application form.

Hover over the images below to find more information on all things PWC!
Join!
Join a fun group of ladies and make great friends… Come visit as a guest for one of our events.
Calendar of Events
Visit our Calendar of Events to see our schedule of Member Events, Speaker Series and Fundraisers.


We Are Open for Rentals! 
Windows & floors professionally cleaned. Stage fully dusted and steam cleaned!  Please follow all guidelines for safety during the pandemic.
Zoom Out!
Many of our last year's events and speakers were video recorded.  If you'd like to enjoy some of the presentations, please visit our YouTube channel.
PWC is looking forward to meeting you!
Come visit!  Fill out the form below to receive our event information.
If you are interested in renting our Clubhouse, please fill out the form on our Rent page.
PWC uses information provided by you to fulfill your request for information.  Please see Privacy Policy for details.