PWC is celebrating our 125th Anniversary!
Stay tuned in the Spring for the Petaluma Historical Museum exhibit with the Garden Club and the Petaluma Woman's Club who worked together on "digging up the dirt" on our past.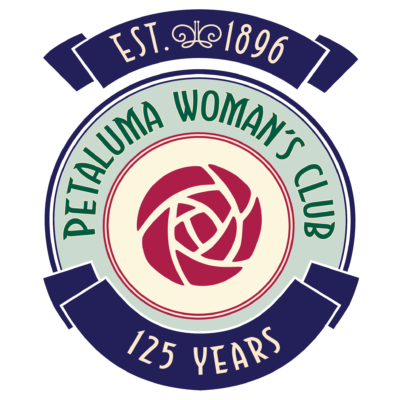 ---
Check out our Calendar of Events to come visit our exciting monthly luncheon and dinner events, help us give scholarships to young women or restore our historic clubhouse through our fundraisers, and see our informative and inspirational Speaker Series.
Sign up for our newsletters to receive event notifications.

Visitors are welcome!

Interested in joining PWC?  Fill out the application form.

Hover over the images below to find more information on all things PWC!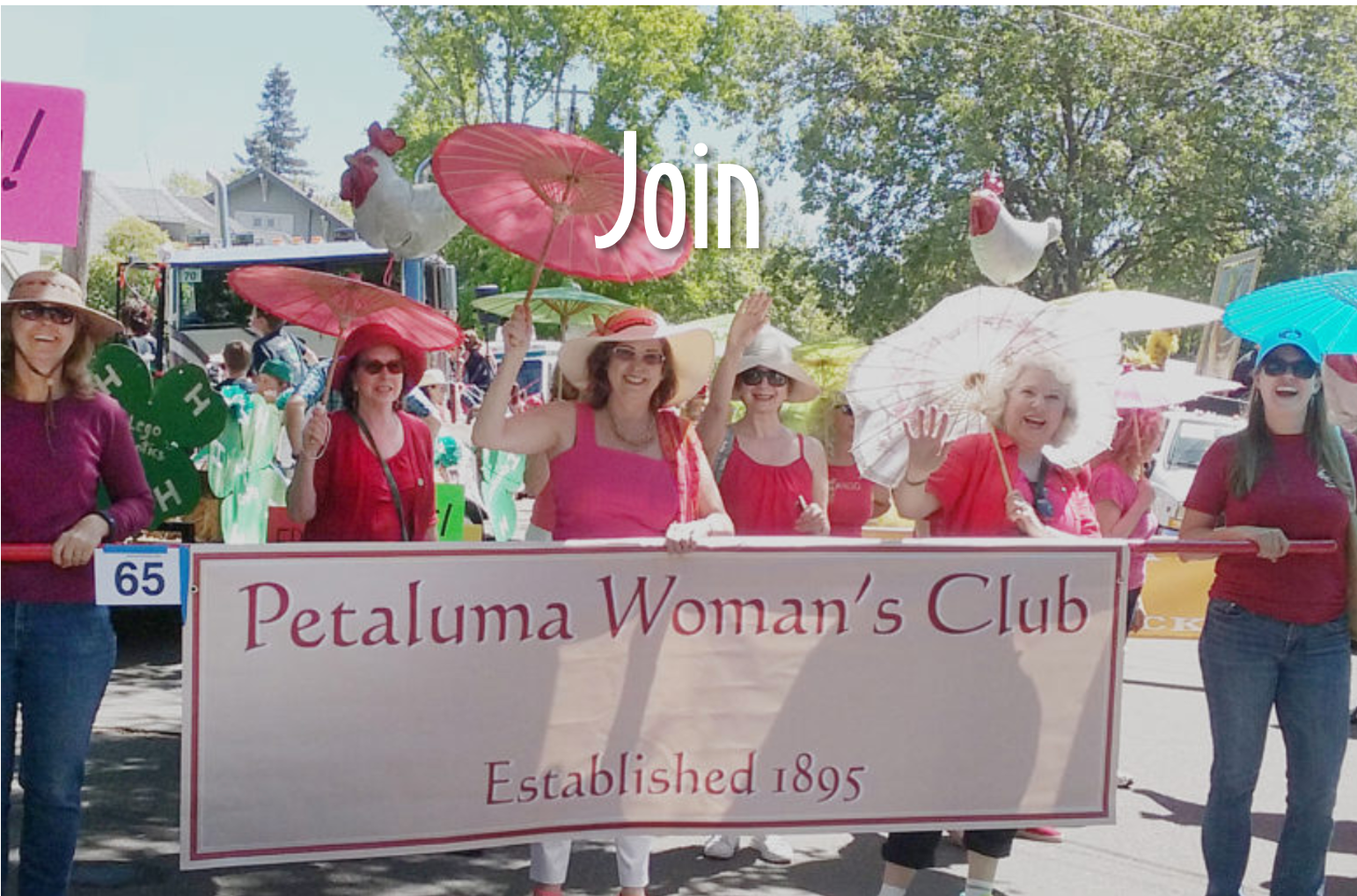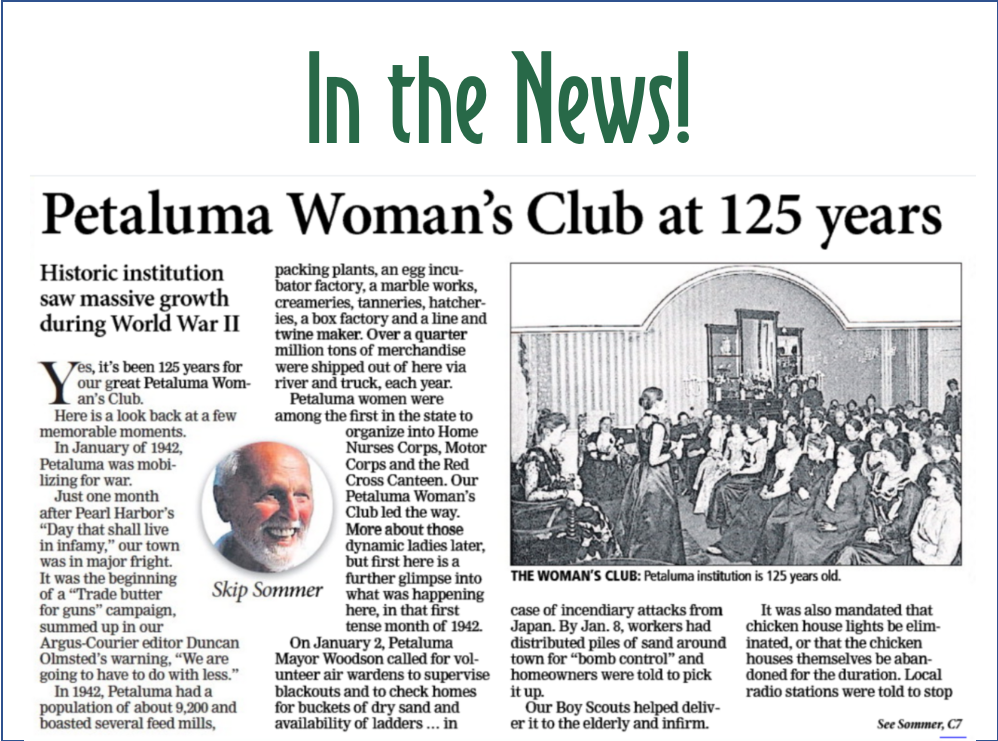 We Are Open for Rentals! 
Windows & floors professionally cleaned. Stage fully dusted and steam cleaned!  Please follow all guidelines for safety during the pandemic.
Zoom Out!
Many of our last year's events and speakers were video recorded.  If you'd like to enjoy some of the presentations, please visit our YouTube channel.
PWC is looking forward to meeting you!
Come visit!  Fill out the form below to receive our event information.  If you are interested in renting our Clubhouse, please fill out the form on our Rent page.
PWC uses information provided by you to fulfill your request for information.  Please see Privacy Policy for details.